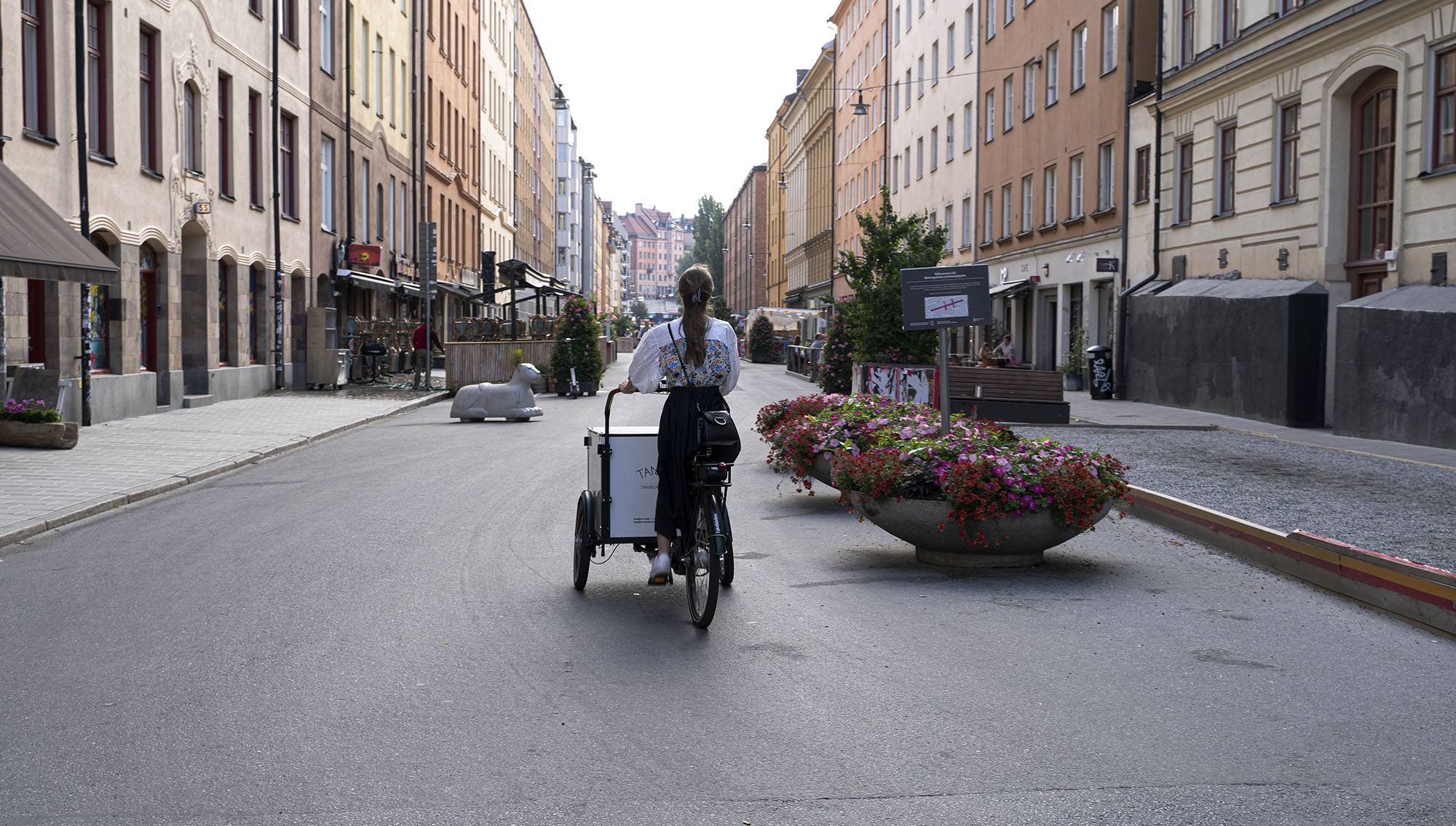 At Tambur we do things a little differently. An example is how mange our our transports.

From the warehouse in Årsta, the daily delivery of goods is packed every morning,
and then delivered to our store with our own cargo bike. The bike ride takes
about 15 minutes, and not only saves environment and packaging, it also gives our
staff a daily dose of exercise.

In order to meet the challenges of reducing emissions, many different measures are required,
none too small to be irrelevant. We want to lead by example and inspire other companies to dare
try new ways of working.

The delivery with your own cargo bike from door to door is also purely commercial profitable.
It's both more efficiently and faster towards whether the transport would take place with the help
by an external carrier.

This is one of our small contributions towards our vision of a greener city.